Scrapton
is the first city you are at when starting to play.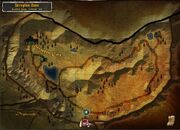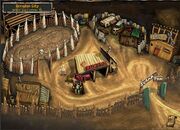 Scrapton has an
arena
,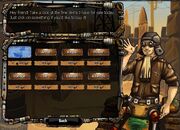 Parts Shop
, alley (where one can find the
Cursed Wrench
) and a
Mod-o-Tron
(after the related
quest
is finished).
To get the key to the 2nd zone, Drybrook, one has to finish all Scrapton non-bonus quests (those on the first page of the Quest Log).
Parts Shop
Edit
Blueprint:
Big Ol' Weight - 3500 metal, 5 oil
Mods:
Armor - 1200 metal
Regen - 1500 metal
Power - 1500 metal
Damage - 1500 metal
HP - 1500 metal
Evasion - 1800 metal
Asbestos - 2000 metal
Ad blocker interference detected!
Wikia is a free-to-use site that makes money from advertising. We have a modified experience for viewers using ad blockers

Wikia is not accessible if you've made further modifications. Remove the custom ad blocker rule(s) and the page will load as expected.