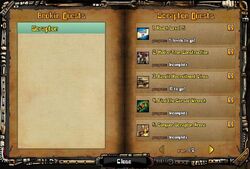 All quests for unlocked zones can be viewed in the
Quest Log
(book symbol in the lower right corner when on the
World Map
).
Quests require the player to kill a given number of a certain enemy, collect "drops" (dropped items) from enemies, collect a certain number of parts, find/visit certain places/people or even to recover a stolen gypsy baby.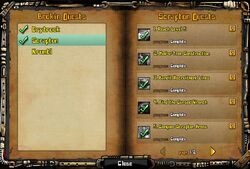 Each zone has
5 basic
, and
2 bonus
quests. Finishing all bonus quests in a zone rewards the
key to the next zone
, completing
all
quests in a zone gives a
special reward
.
There is also a Quest Guide.
All items (25)
A
B
C
F
G
H
I
M
O
Q
R
S
T
U
W